Press Releases
ATE - the latest
New ATE Two-Piece Disc Brake Rotor Certified for Direct Replacement on Mercedes-Benz Models
Allentown, PA  June 4, 2019 – Continental Commercial Vehicles & Aftermarket is first to market with a new high-performance disc brake rotor for popular Mercedes- Benz applications. The new ATE Rotor features an improved version of the same two-piece pot and friction ring construction as the original, patented two-piece Mercedes-Benz design. It meets OE specifications for fit, form, and function, and is officially certified as a direct replacement for front axle rotors on Mercedes-AMG C43 and E43, as well as CLS and GLC models of higher performing classes. ATE replacement rotor applications are also available for popular E-Class models.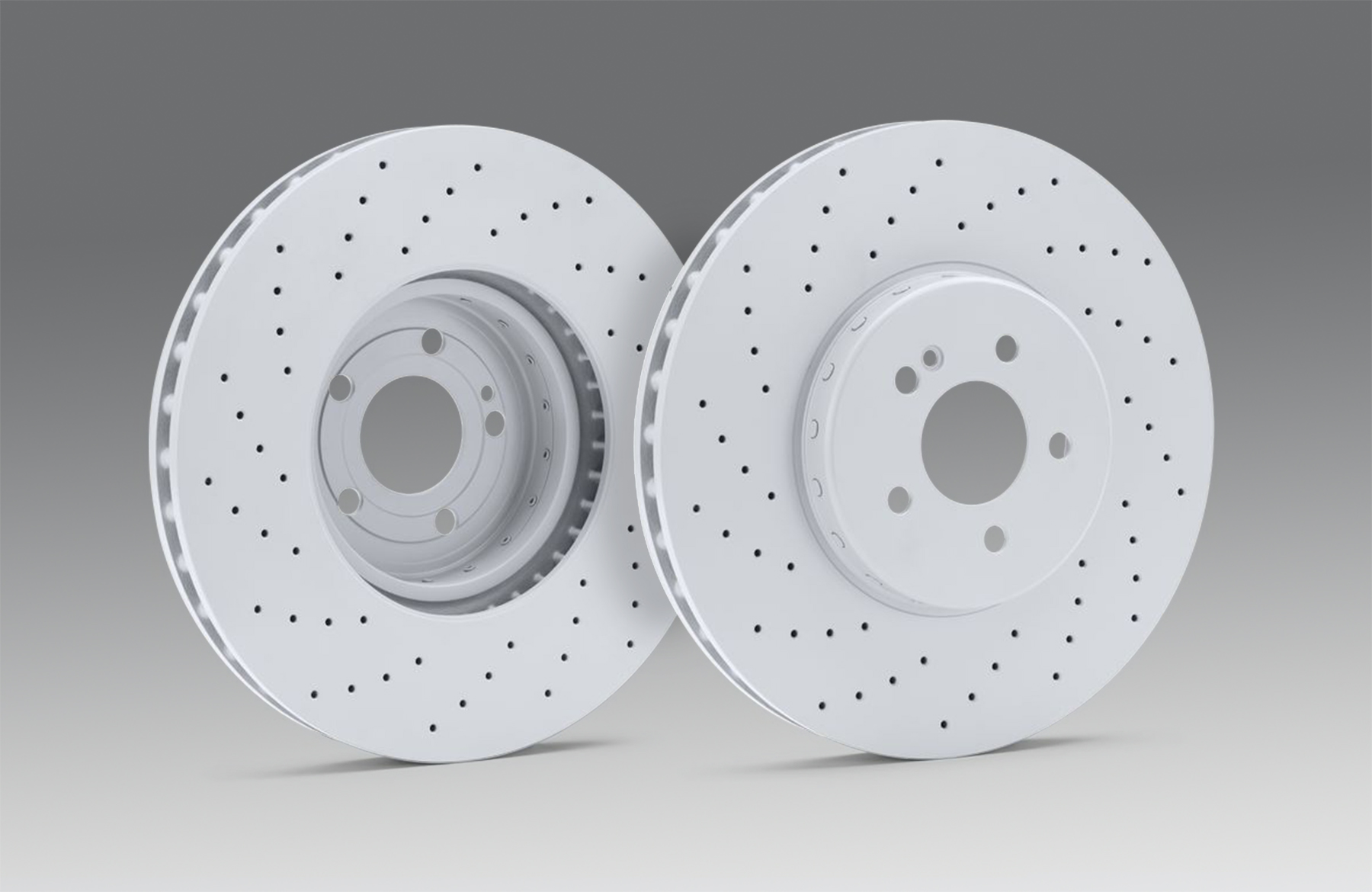 To help make installation easier, the ATE Two-Piece Mercedes-Benz Rotor comes with a plastic screw to avoid over-torque and a smaller fixing hole that helps secure the rotor in place while it is being installed.
According to Dan Caciolo, Head of Product Management for Continental Independent Aftermarket Powertrain & Brake Systems, "Continental is first to market and the only aftermarket supplier of a high quality, direct OE replacement for the Two-Piece Mercedes-Benz Disc Brake Rotor for high performance Mercedes Benz applications. Our ATE Rotor also meets ECE Regulation 90, a strict testing protocol required for replacement brake parts."
ATE (www.ate-na.com) is an aftermarket brand of Continental Corporation, one of the world's leading brake system manufacturers and suppliers. From the introduction of the first hydraulic brake system in 1926 to the development of the first antilock braking system prototype in 1967, the ATE brand has a rich history of innovation and experience in the design and production of advanced brake system technologies.
Continental Commercial Vehicles & Aftermarket is a leading and trusted aftermarket supplier of OE-engineered aftermarket parts for HVAC and engine cooling, door systems, brake systems, tire pressure monitoring systems, engine management, fuel systems, and instrumentation.
Contact
Anouré V. Fenstermaker
Marketing Communications Manager
Continental 
Interior / Commercial Vehicles Aftermarket
6755 Snowdrift Road, Allentown, PA 18106
Tel: (484) 705-1909
Fax: (610) 289-1766