Press Releases
ATE - the latest
New ATE MK60 Hydraulic Control Unit (HCU) Available as Original Part for Aftermarket Replacement
Provides precise braking for increase safety and reduced wear.
Allentown, PA July 16, 2018 – Continental offers the new ATE MK60 Hydraulic Control Unit (HCU) as an original part available for aftermarket replacement. It eliminates the need to replace the entire brake control (ECU) unit when only the HCU needs replacement. Vehicle applications cover popular Volkswagen and Volvo models.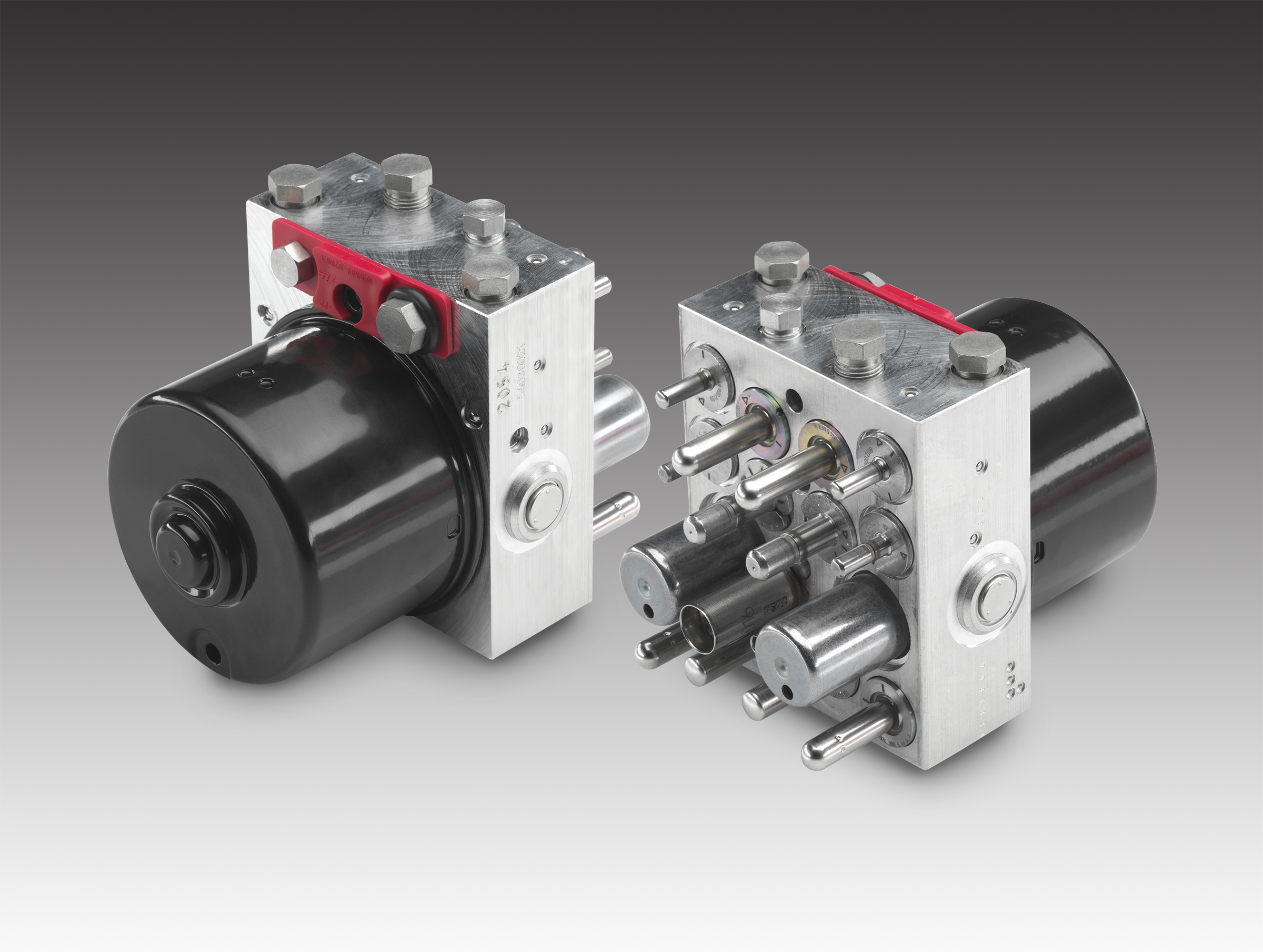 The ATE MK60 provides precise braking by repeatedly lowering and raising the brake pressure to increase driving safety and reduce overall wear. To help ensure greater safety in extreme conditions, the ATE MK60 HCU works to increase directional stability, provide better maneuverability, and deliver a shorter braking distance, especially in wet conditions. Plus, in the event of electronic unit failure, drivers will not lose the ability to brake normally.
Continental engineers designed the ATE MK60 to make ABS service as simple and trouble free possible. Installation is as easy as removing the entire Hydraulic & Electronic Control Unit, replacing the old HCU with the new ATE MK60 HCU, and attaching it to the Electronic Control Unit.
According to Dan Caciolo, Head of Product Management for Continental Independent Aftermarket Powertrain & Brake Systems, "The ATE MK60 HCU is a fantastic innovation from ATE engineering and a smart aftermarket solution from Continental that saves time and money. It was designed to simplify service by allowing technicians to avoid replacing the ECU when just the HCU needs to be replaced."
The ATE MK60 HCU component package includes all necessary parts needed to complete installation including motor, valve block, retaining device, two new screws, six stop plugs for the old HCU, and assembly instructions. An assembly video for the ATE MK60 HCU can be viewed by visiting: https://goo.gl/8svuZ8
ATE www.ate-na.com is an aftermarket brand of Continental Corporation, one of the world's leading brake system manufacturers and suppliers. From the introduction of the first hydraulic brake system in 1926 to the development of the first antilock braking system prototype in 1967, the ATE brand has a rich history of innovation and experience in the design and production of advanced brake system technologies.
Continental Commercial Vehicles & Aftermarket is a leading and trusted aftermarket supplier of OE-engineered aftermarket parts for HVAC and engine cooling, door systems, brake systems, tire pressure monitoring systems, engine management, fuel systems, and instrumentation.
Contact
Anouré V. Fenstermaker
Marketing Communications Manager
Continental 
Interior / Commercial Vehicles Aftermarket
6755 Snowdrift Road, Allentown, PA 18106
Tel: (484) 705-1909
Fax: (610) 289-1766