ATE brake disc
for the Mercedes Benz C-, E- and S-Class
Always one step ahead: the aftermarket solution from ATE
Continental is the first company in the market to offer a product comparable to the patented two-piece Mercedes Benz brake disc. This ATE aftermarket product allows users to replace their brake discs with equivalent parts.
Continuous expansion of the portfolio
The future portfolio will include products for the C-, E- and S-Class. The first of these, a brake disc for the front axle in the C-Class, was presented at automechanika 2016. It is already available, and of course it meets the requirements for brake discs contained in European regulation ECE R90, which came into effect in November 2016.
Additional products for the C-, E-, S- and GLC-Class will be launched in early 2017.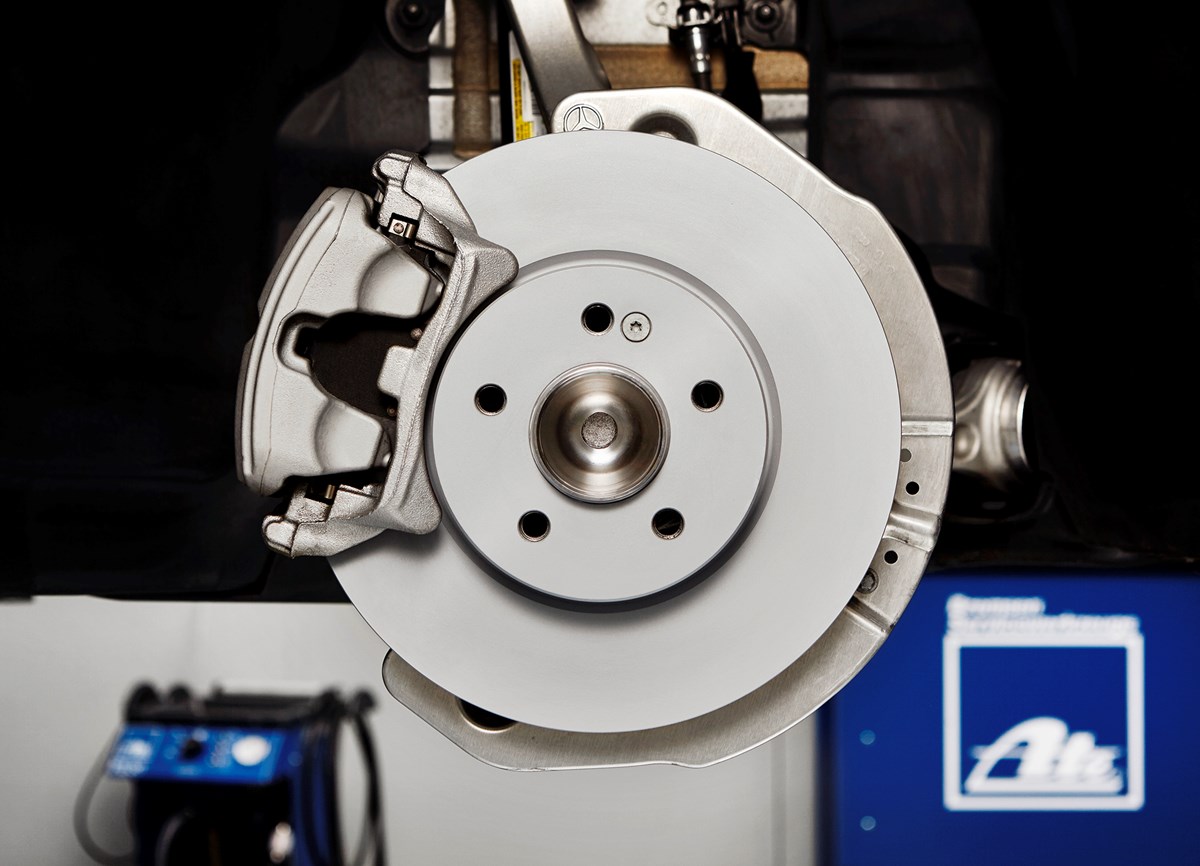 Officially certified as a replacement part
Although the ATE brake disc differs in design from the two-piece Mercedes Benz brake disc, it meets or exceeds the OE brake disc in terms of technical characteristics. The ECE certificate signifies that it can be used without restriction as a replacement, and this has been officially confirmed by the responsible authorities.
Naturally with ECE
In November 2016, ECE Regulation 90, which already applied to brake pads, also came into effect for brake discs in newly registered models.
ATE welcomes this development because customers can now be sure of having OE-quality products.
As ATE meets this requirement anyway, almost all ATE brake discs already have ECE R90 certification. This also applies to the new models for Mercedes Benz.